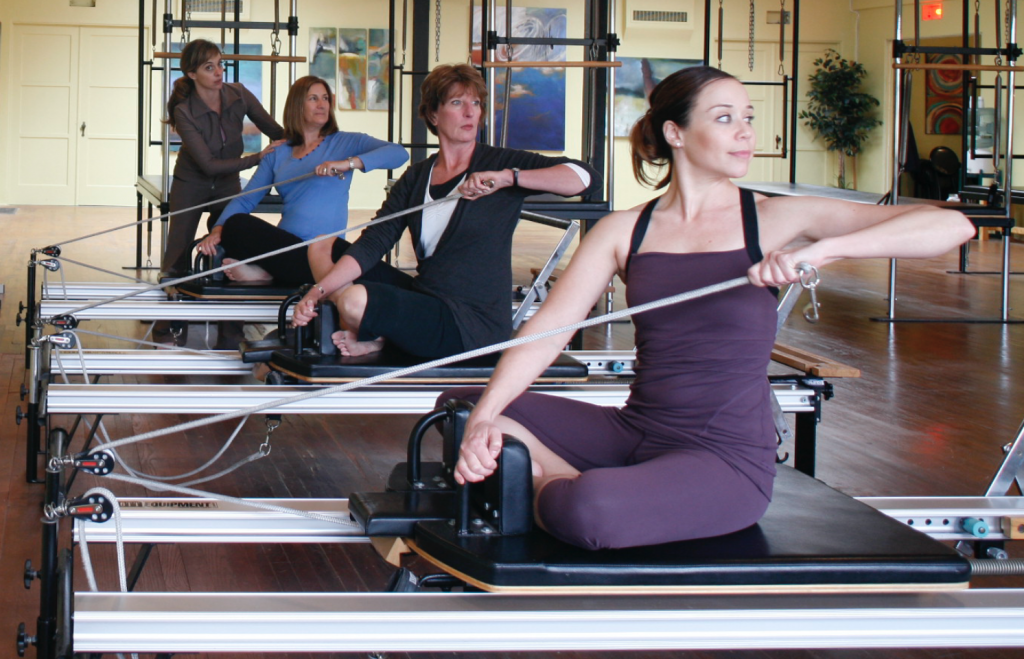 The Body Alchemist teaches authentic Pilates in the style of a traditional apprenticeship. The Body Alchemist's comprehensive 560 hour PROGRAM OF STUDY consists of 3 trimesters and a total of 420 hours of training, observation, practice, and teaching, 108 hours of seminars, 12 hours of teacher training clinics, 15 progress tests, 3 practical exams, and 1 final examination. Throughout the Program of Study, students complete 500 hours of supervised instruction and 60 hours of unsupervised instruction.
It is expected that the student will complete the Program of Study in 12 months. At the completion of this program and passing the final examination the student will receive a diploma from The Body Alchemist. The education students receive through the Midwest Pilates Institute will prepare them to complete successfully the Pilates Method Alliance (PMA) International Pilates Certification Exam.
Mission Statement
We teach the "abc's" of Pilates. The mission at The Body Alchemist is to provide a top notch education in Pilates by staying true to the original teachings of Joseph H. Pilates and his wife Clara. Once students have completed our program they will have the confidence and expertise to teach others the authentic and complete system of the Pilates Method. The Body Alchemist is committed to the success of each and every individual student.
Our Philosophy
"One can learn every Pilates exercise on every piece of equipment and still not know Pilates."

– Eve Gentry in 1991
The Body Alchemist offers a comprehensive Pilates teacher training program from Marissa Lins, founder of the Midwest Pilates Institure. Because MPI is committed to delivering a quality learning experience to every student, it is voluntarily seeking state approval from the Educational Approval Board to become the first state-approved Pilates Teacher Training School in California and one of the few state-approved programs in the country.
The Body Alchemist is not a franchise. There are no hidden fees or partial programs in our agreement. We do not offer a "fast track" to learning the intricacies and beauty of the Pilates Method. We produce teachers who want to be the very best at what they do. We provide extensive training in all skills necessary for the student to become a successful Pilates teacher in a busy, working Pilates studio.
Our hands-on approach to teaching the Pilates Method allows the student to develop and grow at his or her own pace with on-going support and feedback. We teach authentic Pilates as taught to Eve Gentry by Joseph Pilates. We operate in a fully equipped, state-of-the-art studio. Students work side by side Program Director Bruno Bosardi and teacher/trainer Paula Schafer. We ensure an educationally rich and nurturing environment in which to learn.